WIN THE NEW WATERPROOF KINDLE E-READER!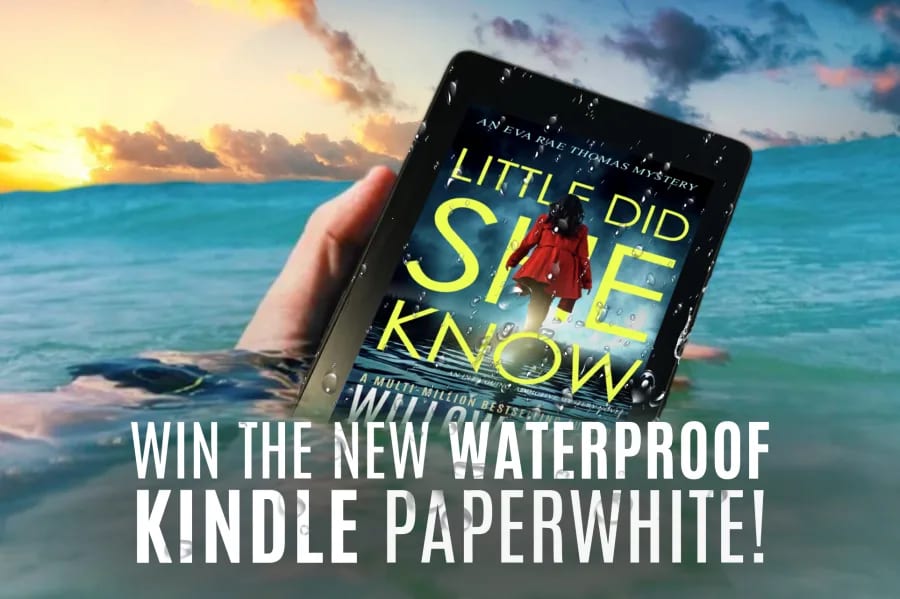 The NEW #1 BESTSELLING RELEASE, LITTLE DID SHE KNOW from Multi-Million-Copy Bestselling author WILLOW ROSE featuring the former FBI profiler EVA RAE THOMAS is taking everyone by storm!
Start the series with BOOK 1, DON'T LIE TO ME - for ONLY 99 cents here: DON'T-LIE-TO-ME.AMAZON.COM
You can get the NEW RELEASE and the prequel to the series, SO WE LIE here: SO-WE-LIE.AMAZON.COM
Get a chance to WIN the NEW waterproof Kindle Paperwhite or a $125 Amazon GIFT CARD by answering one simple question.
PS: You can get additional entries by sharing the contest and joining my VIP News Letter.
This contest is not available for your location.