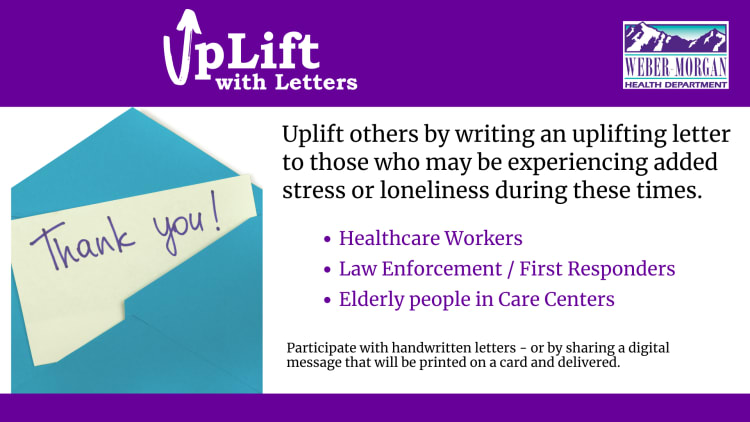 Uplift others by sharing an uplifting letter with those who are experiencing added stress or loneliness during these difficult times. Letters will be distributed to healthcare workers, law enforcement and elderly people in care centers within Weber and Morgan Counties.
There are 2 ways to participate:
1. Create homemade letters. Mail or deliver them to the Weber-Morgan Health Department. See instructions and tips here: UpLift with Letters.pdf (For further questions contact Lacey McFarland)
2. Write a digital message that we will print and deliver for you!