WIN! Cotswolds Distillery Cloudy Christmas Gin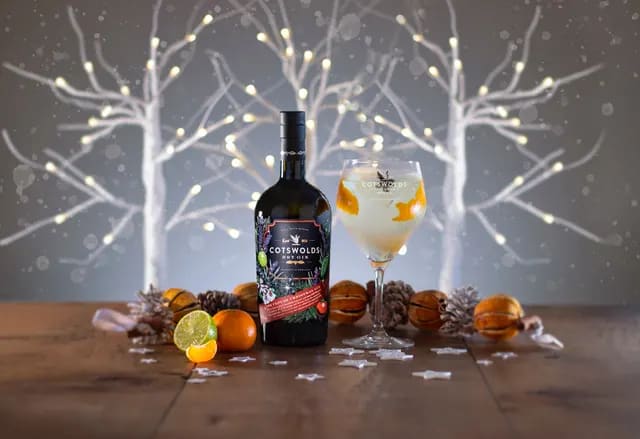 The Cotswolds Distillery, nestled in the heart of the English countryside, is delighted to offer one reader the chance to win a 70 cl bottle of their delicious Cotswolds Cloudy Christmas Gin, which is new to consumers this year. Featuring sweet zesty clementine and cardamom, this festive gin is the perfect Christmas gift or addition to your Christmas gin collection and turns beautifully cloudy when ice or tonic is added.
The Cotswolds Distillery is located in the Cotswolds, a designated Area of Outstanding Natural Beauty. Founded in 2014 by Daniel Szor, it is one of the only distilleries in the UK to produce both gin and whisky. It makes for a great day out and visitors to the distillery can enjoy a tour and tasting or browse their range of spirits in the shop and then enjoy delicious refreshments or a cocktail in the café.
For more information please visit. www.cotswoldsdistillery.com