WIN! A Les Georgettes Cuff from Paris Jewellers, Altesse.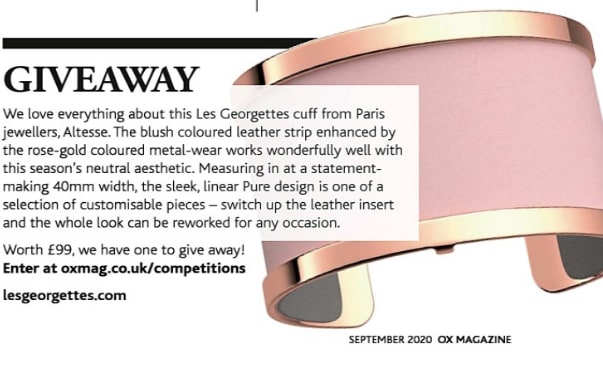 We love everything about this Les Georgettes cuff from Paris jewellers, Altesse. The blush coloured leather strip enhanced by the rose-gold coloured metal-wear works wonderfully well with this season's neutral aesthetic. Measuring in at a statement-making 40mm width, the sleek, linear Pure design is one of a selection of customisable pieces- switch up the leather insert and the whole look can be reworked for any occasion!
Worth £99, we have one to give away!