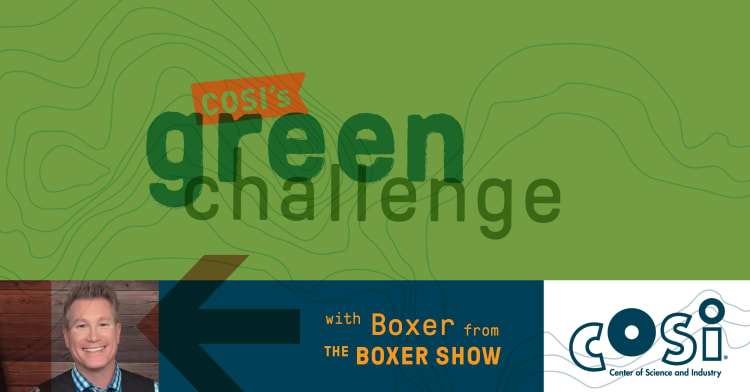 COSI's Green Challenge is being held in conjunction with COSI's latest traveling exhibition from the American Museum of Natural History, Unseen Oceans, with support from The Boxer Show on WCOL. Document your role in keeping our planet clean for a chance to win a prize. One grand prize will be drawn at random from all eligible entries on January 25, 2020. The grand prize will include a $500 gift card to REI and a COSI Ultimate Family Membership. 
Weekly winners will be drawn at random from all eligible entries and will receive four COSI general admission and Unseen Oceans vouchers. 
How to Enter:
Take a photo that demonstrates what you or your family do to keep our planet clean (using reusable bags at the grocery store, using reusable straws, etc.) Find ideas here: COSI Green Challenge Ideas.pdf
Submit your photo through the form below. If posting to social media (NOT necessary to be selected as a winner), use the hashtag #COSIGreenChallenge.
The contest period is from Oct. 19, 2019-Jan. 25, 2020. The first weekly winner will be selected on Nov. 4th, 2019.
Read the official rules here: COSI Green Challenge Contest Official Rules.pdf
Ideas for the Green Challenge: COSI Green Challenge Ideas.pdf